In order to activate or deactivate a cron task from the Core-admin pane we will do the following:
Within the Core-admin panel:
We look for the icon of crons manager.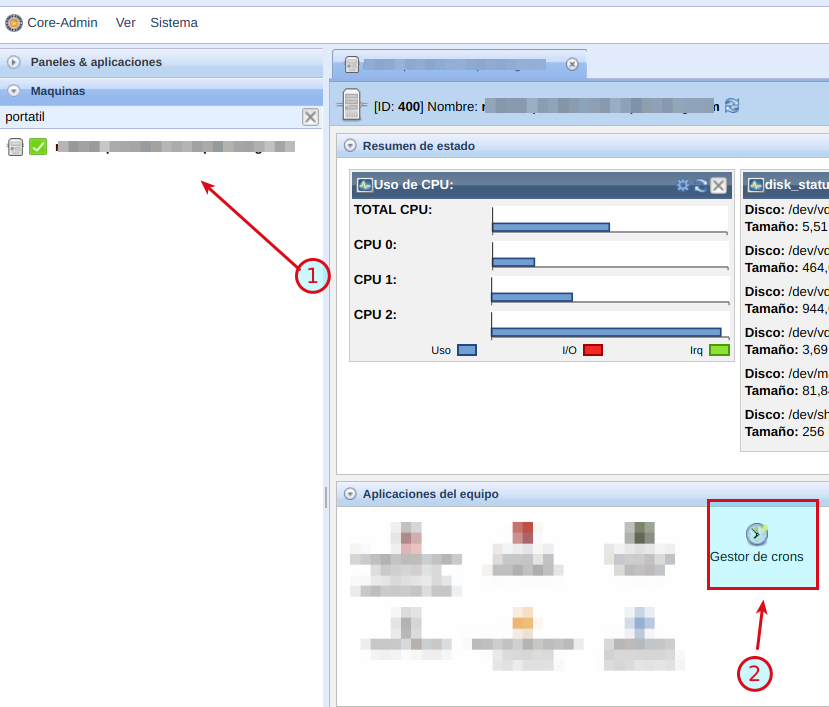 We continue clicking on root.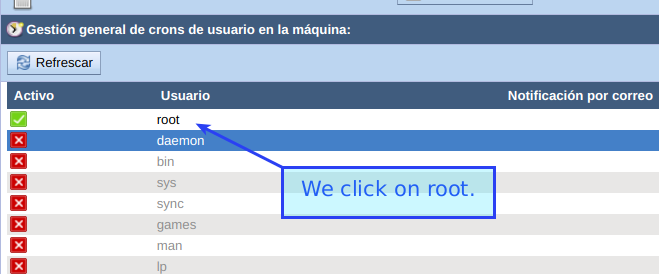 Within cron tasks, we double-click on the cron task that we want to modify.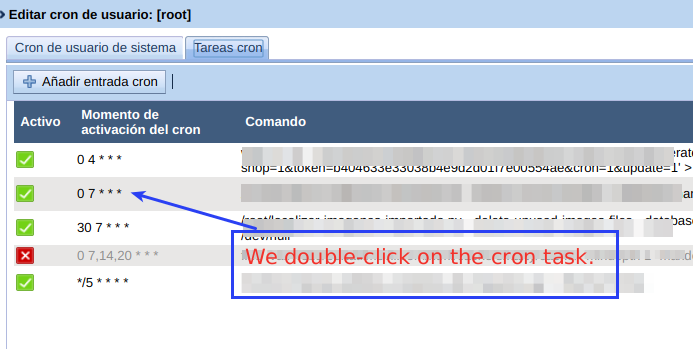 Finally we activate / deactivate the cron entry and save.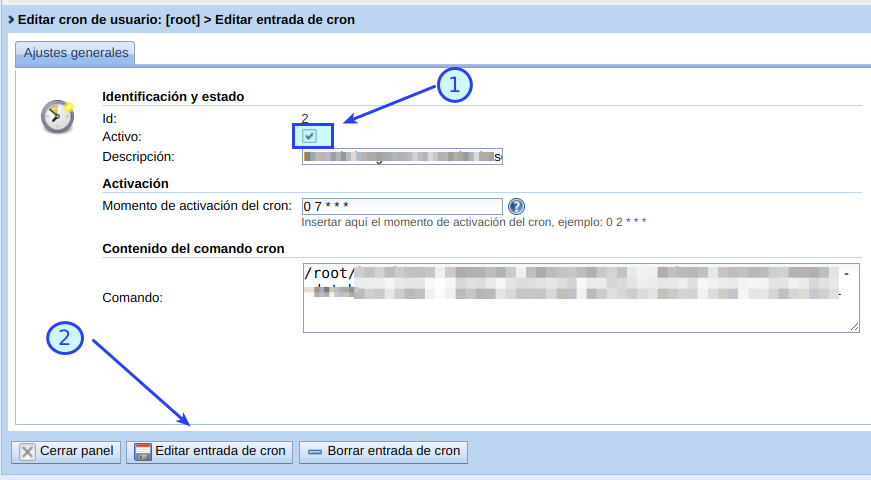 See you soon.