1. Intro
Core-Admin allows to apply different security and behaviour options associated to webhosting management: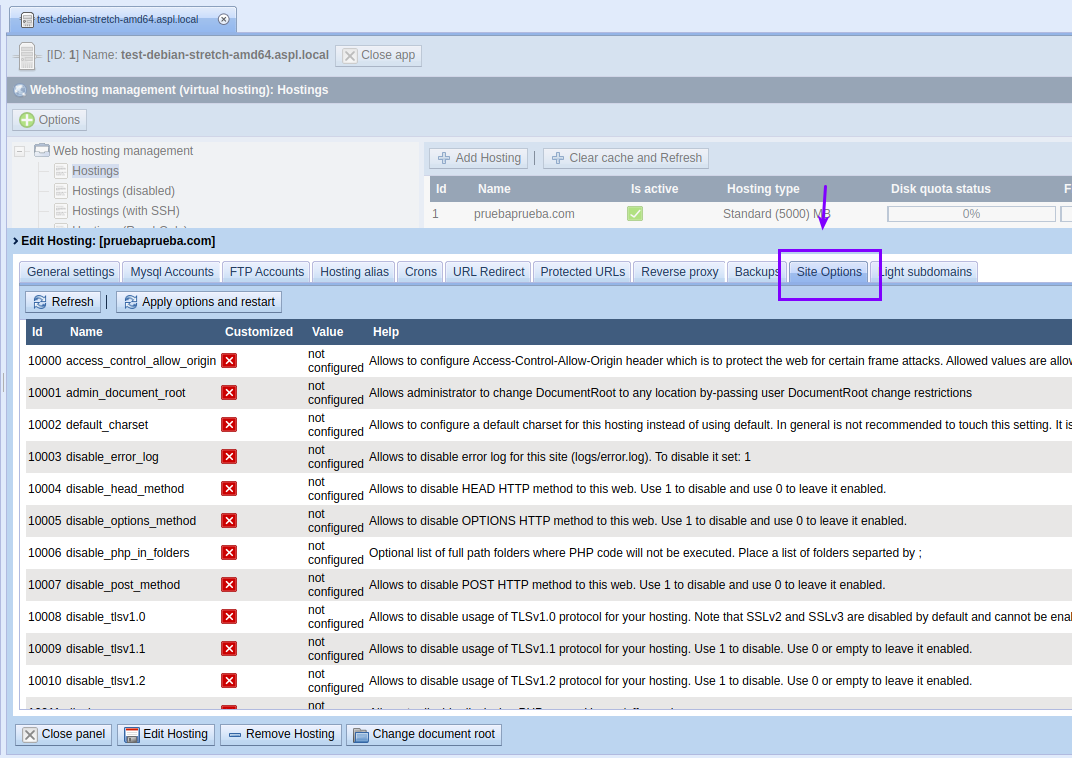 Next article explores how to apply these options grouped together so you can reduce number of service restart, but also help you move your hosting configuration in a consistent manner, only applying service restart when everything is configured as needed.
2. Applying configuration options
Every time you need to configure hosting options, Core-Admin engine applies them and restart service afterwards so services associated to it takes the configuration option.
However, if you apply several options, this process can be slow a heavy, which might affect web service for a longer time.
Knowing this, Core-Admin includes two options that allow:
First, to apply options using Skip service restart: which allows to apply all options quickly, one after another, without doing any restart…
3. How to use these options in practise
With these two options, if you need to apply a list of configurations to a particular hosting, set them by checking "Skip service restart", and when you are ready, click on Apply options and restart button to do a single service restart.
4. Benefits
Using these options to apply additional configurations to hostings, allows:
To reduce to the minimum number of service restarts.

It allows to apply a set of options in a single step without intermediate configuration steps.

It allows to prepare all configurations, leave them ready and configured, waiting for the best moment for restart to make them effective.