You have now available #MySQL 8.0 for #DebianJessie and #DebianStretch using #MySQLManager from #CoreAdmin.
Also confirm there will be no support for Debian Squeeze, Debian Lenny and Debian Wheezy.
How to install MySQL 8.0 with Core-Admin
Go to MySQLManager at the host you want to deploy MySQL 8.0. That host must be already installed and connected to your Core-Admin panel: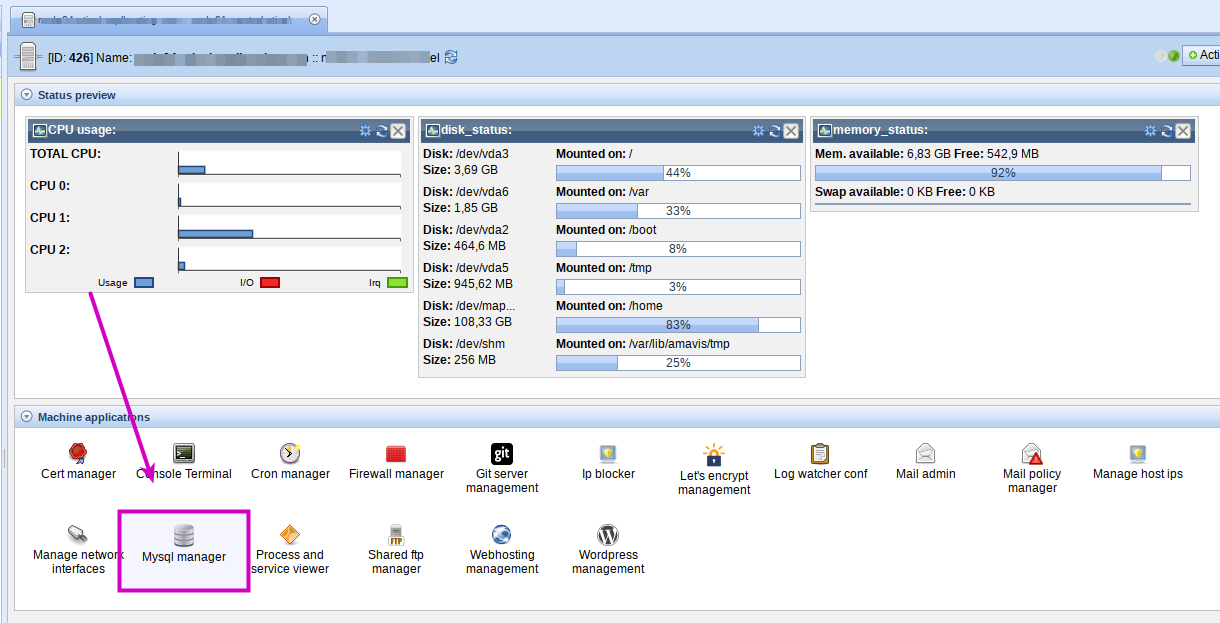 After that, click as follow to have your MySQL 8.0 deployed: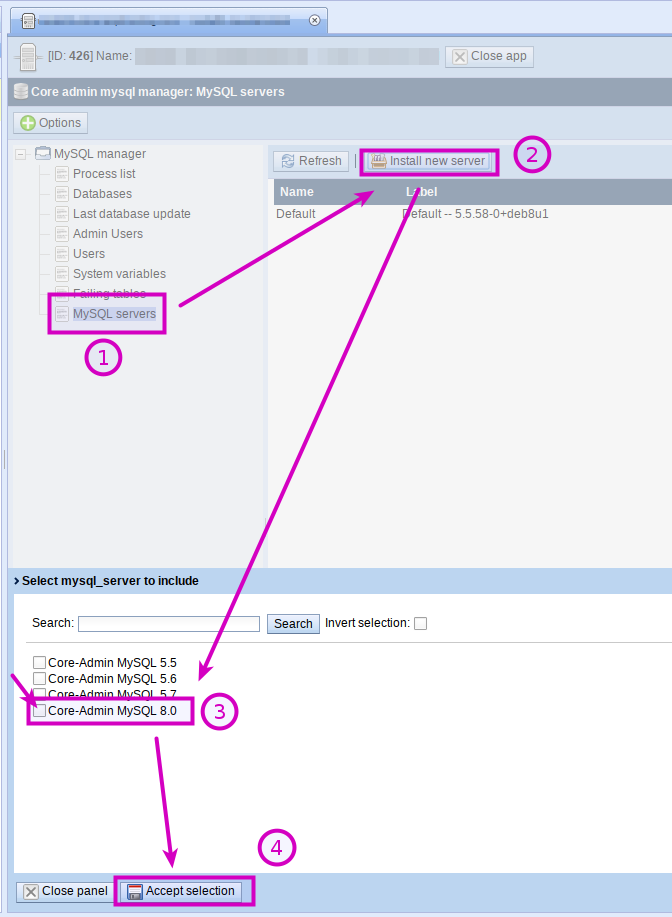 After accepting, you should see your MySQL server running at "Process list" and fully usable from the rest of the sections (managing users, databases, etc).

At the same once installed, if you have #WebhostingManagement deployed, MySQL 8.0 will show up as available to create MySQL 8.0 accounts.